Refresh your evening and kick off your weekend with this breath of fresh air. We're showcasing the hottest & freshest faces that both comedy, and New York has to offer! Fresh faces features our most up and coming standup students presenting their tight 5 right here at The PIT!
This month,
MOLLY RAE
CAROLINE HANES
SUNNY ATWAL
ANGIE GAMBER
NITAI PINATE
DANNY SHAW
MACKENZIE JAQUISH
KARA TORRISI
Fresh Faces is part of a new series of programming developed by our theater for our Theater!
Executive Produced by Ali Farahnakian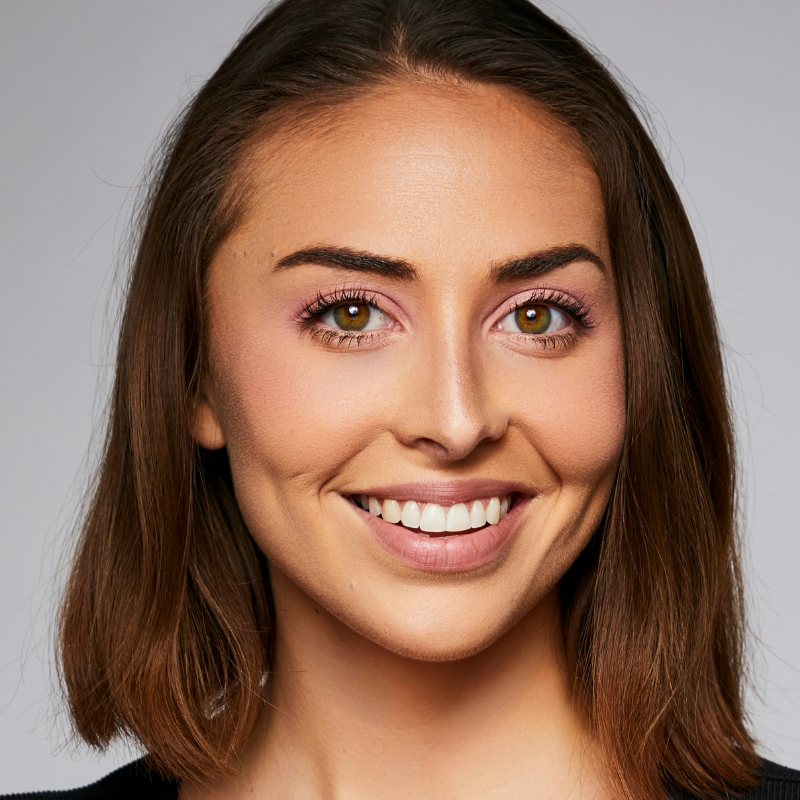 Producer
Email
Rebecca is an actor, improviser, writer, and director that Harolds from the sloshy swamp that is South Florida. She wielded her performing arts background with her administrative skills, having worked in Real Estate in back FL while she was getting her B.S in Environmental Science and Policy. (Still following? Ok, great.) She studied long-form improv and sketch comedy writing through St. Petersburg's American Stage Theater Company and went on from there to complete the UCB core improv curriculum. There, she inevitably fell in love with her (virtual) international improv team, Long Distance Relationship. Becs likes to fondly reminisce about having gotten to share the stage alongside her now 15yr old bichon-poo, Buttercup. Sweet sixteen, here we come! Buttercup infamously played 'Cheeky' in the spring production of Anything Goes. More things she likes? She likes playing with characters and accents/dialects. Funky earrings. She also likes plants. A lot. Too much?
Producer
Sean Christian Taylor @schristiantaylor (Artistic Team The PIT) started producing original work with the renowned narrative theater group Voices of the South in Memphis, TN.
For 9 years the Peoples Improv Theater (New York, NY) has been home.
Sean received his BFA from the University of Memphis, where as a guest artist has taught a 10 day crash course in writing and producing Sketch Comedy.
Currently, Seans directorial work includes the solo show Kid In Church which has received critical acclaim at NYCSketchFest, Chicago Sketchfest and has garnered interest from The LookOut Series at Steppenwolf Theatre in Chicago. Executive Producer for Love is Live! NY's newest hit dating show w/ Producers and Hosts Caroline Becker, Erin Gonyeau and Olivia Benedict.
He is a director and producer for Old School Sketch Show! the longest running sketch show at The Peoples Improv Theater – with a rotating cast of New York's best comedians.
Also as an artistic team member of The PIT, Sean's focus is original Pit Programming like 2 Min Drill! Tv Sketch Show Audition Show, Unfinished Business, Free POC Series, Wolfs Lair, Characters, Characters, Characters! and Duel with founder of The PIT and Ali Farahnakian.
Director credits include, resident Sketch House Team – RunDMV. Guest Director of Road Pizza, Old School Sketch Show, TreeHaus: A Latent Coming of Age Story, Virginian Brides, and Back Door BBQ.
Sean also has developed and promoted new material for, Timmy Barron (Chicago, IL @timmyhartbarron), PitTv, Jen Clark's Mein Kunt Kult and BoomShot Productions (New York, Ny, Nashville, Tn).
He is a founding member of improv and sketch groups Vivian Delano, OSSS B-Sides, Food Fight, Caldwell & Taylor, Blonde Roast, and RunDMV.
Seeking to amplify voices, and be an asset to developing new work!
Exec. Producer
Writing and Auditioning for SNL
Ali Reza Farahnakian was born in Esfahan, Iran in the fall of '68. He came to America in the summer of '69. He is an immigrant. He is not eligible to seek the office of the presidency in America and is therefore a second class citizen in this country. Maybe that's why he got into "comedy". His teachers include Michael McCarthy, Charna Halpern, Del Close, Maryanne Thebus and Wynn Handman. He is an alumnus of ImprovOlympic, The Second City Chicago and SNL. He was a founding member of UCB and The PIT. He has acted at The Steppenwolf, BAM, and Playwrights Horizon. He has been in numerous TV shows, commercials, films and voiceovers. He has been doing this work for over three decades because he loves it and because it doesn't seem like work. We started The PIT in 2002 in New York City.
You can check out his website at www.AliRezaFarahnakian.com.
Spread the Word !